The ONLY firm
that will fight
for YOU
"Richard Fonbuena was excellent, he came through for us. We are grateful."


Retain the Services of a Top-Rated Las Vegas Truck Accident Lawyer
If you or a loved one has been injured in a collision with a semi-truck, a Las Vegas truck accident lawyer may be able to help you obtain compensation for your losses.
When You Need a Las Vegas Truck Accident Lawyer
Drivers encounter near misses with a semi-truck or other large commercial vehicle daily, and if you are in an actual accident, a Las Vegas truck accident lawyer should be one of the first phone calls you make. Since the Las Vegas roadways are so congested, truck accidents resulting in severe injury or even death to the victims in the smaller motor vehicle occur many times each day.
Not only are these horrific, but they can cause long-term trauma that isn't always immediately apparent. That's why you should always know what to do in these circumstances. A Las Vegas personal injury attorney will know how to navigate the aftermath of accidents involving a truck.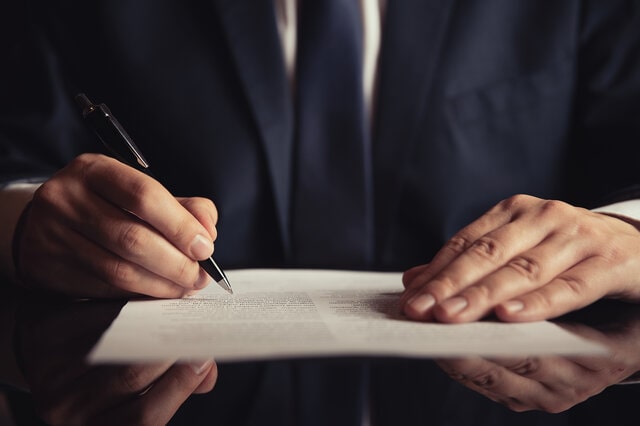 What to Do Before Hiring a Truck Accident Lawyer in Las Vegas, Nevada
If you are injured, you require an experienced truck accident lawyer in Las Vegas. First, however, you should call 911 and wait for help rather than exiting the vehicle. Likewise, please don't attempt to remove other passengers from the car, as doing so may exacerbate injuries to the spinal cord or other vital organs by trying to move them. This could make you liable for their lost wages and medical bills.
Additionally, most Las Vegas truck accident lawyers would advise you to move your vehicle out of traffic and wait for the police to arrive if you aren't injured and your automobile is in relative working order.
Truck Accident Lawyers Assess a Range of Factors
Fortunately, the Federal Motor Carrier Safety Administration works alongside state governments and other safety groups to oversee various United States trucking regulations to ensure commercial trucking companies follow federal motor carrier safety administration regulations. There are several factors truck accident lawyers consider specific to state and federal regulations based on the FMCSA's rules.
Some of these are:
Driver licensing and fitness
Hazardous materials require additional Insurance
Hours of service
Vehicle fitness
All truck accidents are different, and sometimes one driver was obviously at fault. Still, it could be challenging to ascertain who holds the responsibility, as it may fall on more than one person or department. This is why it is crucial to have a personal injury law firm working on your case as soon as possible after a semi-truck accident.
What a Las Vegas Truck Accident Attorney Can Do for Your Case
Each year, many Nevada accidents involve large trucks, and contacting a team of Las Vegas truck accident attorneys is the #1 way to ensure you get the compensation you deserve. One of the primary responsibilities that personal injury attorneys attend to when truck accident victims of serious injuries come to them is to determine which parties are liable for compensation to injured victims.
For example, some trucking companies send dangerous vehicles or unqualified drivers onto Las Vegas roadways. The right lawyer for a tractor-trailer accident should identify the responsibilities of all involved parties in the case, including the trucking companies.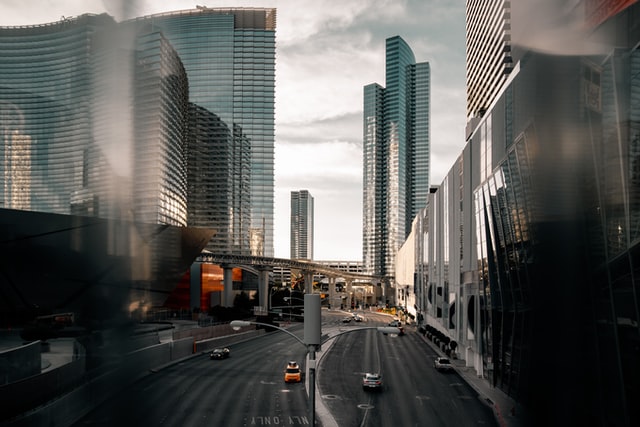 Additional Causes of Las Vegas Truck Accidents
Hiring experienced truck accident lawyers can help determine the various reasons a trucking company may have caused undue trauma to truck accident victims with truck driver choices or poor scheduling.
Some of the most common truck accident injuries are caused by the following:
Blindspot crashes
Head-on collisions involving large trucks or buses
Jackknife collisions
Lost cargo
Rear-end collisions
Rollovers
Spilled load accidents
T-bone accidents resulting from the failure of trucks to stop for red lights or stop signs or when they lose control of their trailers
Wide turning accidents
An experienced truck accident attorney can assess Las Vegas truck drivers who drive big trucks or other commercial vehicles.
What Does a Truck Accident Lawyer Do?
With such a niche practice area, you may find yourself wondering, "What does a truck accident lawyer do?" The first step beyond the initial accident is to advise victims on dealing with the insurance companies. Although federal regulations increased policies to cover a range of scenarios, the companies become aggressive when faced with a big payout.
Currently, vehicles weighing at least 10,000 pounds require coverage of at least $750,000. If the truck is transporting hazardous materials, that amount can be as high as $5,000,000. Following a trucking accident, your legal counsel will recommend that you pursue compensation for your losses, including:
Current and future medical bills 
Equipment and modifications at home or work
Lost current wages and future earning potential
Pain and suffering
Physical rehabilitation equipment and therapy costs
After a chaotic truck crash or other trucking accidents, you or your passengers may suffer serious injuries. Experienced truck accident attorneys may assist you if you need to go to trial.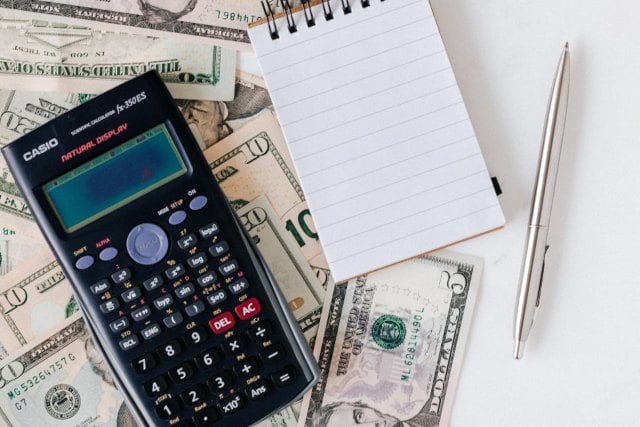 Top Truck Accident Lawyer in Las Vegas to Handle Insurance Companies
As a top truck accident lawyer in Las Vegas, the Fonbuena Law Firm is well-versed with the National Highway Traffic Safety Administration (NHTSA) regulations. They will recommend that victims refuse to provide a statement to insurance adjusters. They will try to offer settlement amounts that fail to meet fair compensation. 
Above all, an experienced truck accident attorney will strive to provide sound advice and advocacy on your behalf so you can recover maximum compensation.
You Need the Best Truck Accident Lawyer
Although it is a subjective term, you want the best truck accident lawyer in Las Vegas when you have been involved in a collision with a large or commercial truck. If you are able, they will suggest you photograph the scene and get the contact information of any witnesses, such as bystanders, other drivers, passengers, pedestrians that were uninvolved in the accident.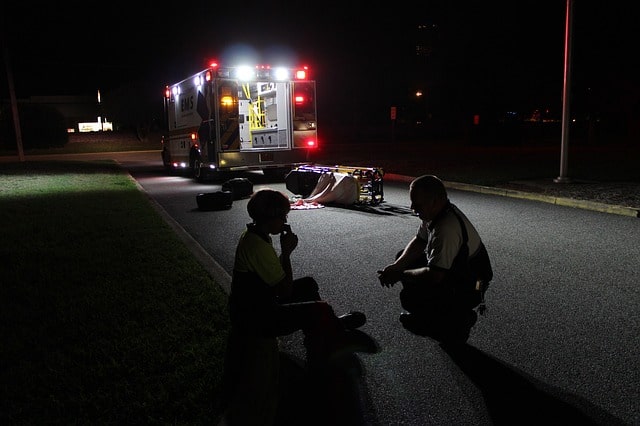 Why Hire a Truck Accident Lawyer?
There are many reasons why you might hire an accident lawyer to navigate litigation in court. Not only can they offer professional guidance, but a truck accident injury attorney will also let you know what to say and do when the accident occurs to help you receive fair compensation.
Advantages of Hiring Truck Accident Lawyer in Las Vegas
These are just a few of the several advantages of hiring a truck accident lawyer in Las Vegas. In a truck accident case, there are many factors involved that only a seasoned law firm can advise you with.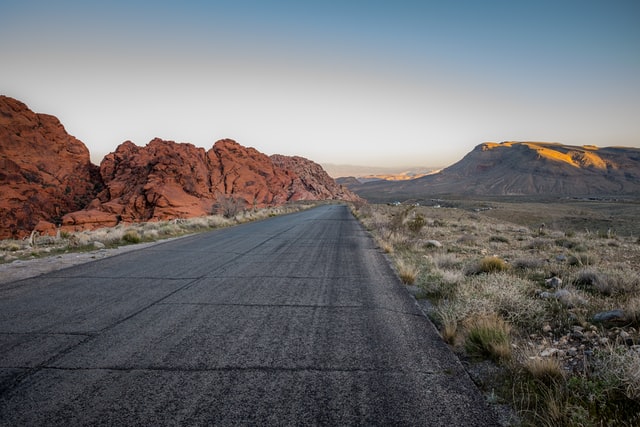 Choosing a Truck Accident Lawyer in Las Vegas to Improve Your Claim
When choosing a truck accident lawyer in Las Vegas, you must do your due diligence. If you want to obtain maximum compensation, hire accident attorneys in Las Vegas from the right personal injury law firm for litigating various types of truck accidents. 
When you turn to the trusted Las Vegas truck accident lawyers at the Fonbuena Law Firm, you will find exactly that. Contact our personal injury attorneys today for a free consultation. 
How to Get the Best Truck Accident Lawyer
There are numerous reasons to look for the best truck accident lawyer. Primarily, you want to move forward with your life as quickly and efficiently as possible when involved in commercial truck accidents with passenger vehicles or otherwise dealing with the stress of federal and state truck accident cases.
Although there are many ways to find the best Las Vegas truck accident attorney for your personal injury case, the simplest way to determine whether a firm is right for you is to schedule a free consultation. Here, you will be able to share your story with an experienced truck accident attorney, who will listen attentively and help you determine the right course of action. 
Ready to begin taking action? Schedule a free consultation with our attorneys in Las Vegas, NV, to handle your personal injury claim and start putting your life back together. Call us today!