The ONLY firm
that will fight
for YOU
"Richard Fonbuena was excellent, he came through for us. We are grateful!"


Experienced Las Vegas Car Accident Lawyer You Can Rely Upon
If you are looking for a confident and reliable Las Vegas car accident lawyer, reach out to Fonbuena Law Firm and get legal help now.
How Can a Las Vegas NV Car Accident Lawyer Help?
Every year, thousands of car accidents occur in Las Vegas, with over 1,300 serious injuries sustained by drivers or passengers in motor vehicle wrecks, according to the Nevada Department of Transportation.
If you or your loved one was injured in a car crash that wasn't your fault, you might be entitled to recover compensation. At Fonbuena Law Firm, our Las Vegas car accident lawyers are committed to helping clients obtain fair compensation after the crash. Established in 2018, Fonbuena Law Firm is the only Filipino attorney firm in Vegas, and recovering maximum financial compensation for our clients is our main concern.
Let Your Las Vegas Car Accident Attorney Negotiate with the Insurance Company
Car accident cases are rarely easy, and one can benefit from hiring a reliable accident attorney. For example, the other driver's insurance company may often try to lower the settlement amount by blaming you for not paying attention, thus being partly responsible for the automobile accident. They may also try to minimize your car accident injuries.
That is why early preparation and consulting a personal injury attorney early on are among the best strategies when dealing with these cases. There is too much at stake not to hire experienced auto accident attorneys in Las Vegas who can fight and seek the compensation you deserve.
If you were involved in a Las Vegas car accident, reach out to Fonbuena Law Firm at (725) 257-7995 for a free consultation as soon as possible.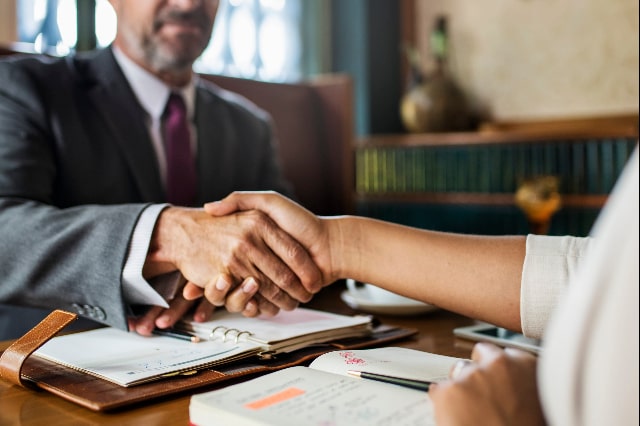 The Best Car Accident Lawyer in Las Vegas Explains Common Causes of Car Accidents
The majority of the time, human error is the cause of car accidents. If one driver doesn't drive with reasonable care or pay attention to the road, that can cause severe collisions resulting in injured parties.
Many factors can cause a car accident in Las Vegas. However, these are some of the most common:
Reckless driving
Speeding
Drunk driving
Distracted driving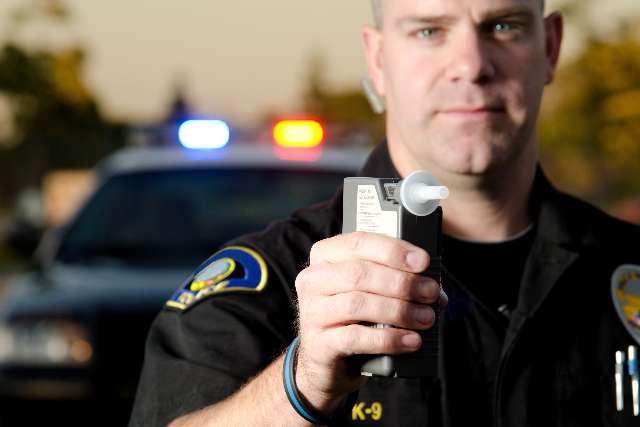 Speeding and reckless driving are caused by drivers who don't obey traffic laws and disregard the rules of the road. In addition to speeding, reckless driving also includes failing to stop at a stop sign, changing lanes illegally, as well as tailgating.
A driver is considered a drunk driver if they are arrested with a BAC or blood alcohol concentration of 0.08%, and the limit is stricter for commercial drivers (0.04%).
Distracted driving includes using a cellphone while driving or doing something that can distract the driver from paying attention to the road.
Suppose another driver would have done something differently to avoid an automobile accident. In that case, the insurance company of the at-fault driver would be responsible for paying property damage and medical expenses for another driver, among other things.
But, regardless of how the Las Vegas accident occurred, if you have sustained serious injuries, you need a competent personal injury law firm on your side.
Highest-Rated Car Accident Lawyer in Las Vegas Can Assist You with Your Car Accident Claim
Under Nevada state law, drivers must have a minimum amount of liability insurance. These amounts are $25,000 for bodily injury per person, $20,000 for property damage, and $50,000 in bodily injury per accident.
Liability insurance coverage protects you if you cause a car accident, and it pays for the injuries to others or damages to their property. It doesn't provide coverage for you.
On the other hand, if you are not the at-fault driver, you may seek compensation from the other party's insurance company by filing a personal injury lawsuit.
Why You Need a Car Accident Lawyer in Las Vegas
The state of Nevada is fault-based. That means insurance companies of drivers involved in a car accident will conduct their own investigation of the accident and determine what the cause of the car crash was.
It's not uncommon for insurance adjusters to look for any reason to lower the car accident settlement amount or deny car accident claims. Because insurance companies lose money when paying out claims, insurance adjusters have to make sure they are accurate and valid as well as that the claimed damages are within the insurance policy.
After the accident, the parties involved have to provide details about what happened, where it happened, the names of the witnesses and the police officer who prepared the police report, and other relevant information.
It's better to provide your own insurance provider with detailed information about the auto accident than to talk to the insurance company of the other driver. That way, you won't accidentally say something that can hurt your case or say more than you must.
Their investigation includes inspecting medical bills related to car accident victims and their injuries, damages the auto accident caused to the vehicles involved, talking to the parties involved in the crash, and evaluating the police report. Only after they inspect all the aspects of the accident will an insurance adjuster issue a report that will state who is responsible for the auto accident.
How Is Fault Determined in Nevada Auto Accidents?
Nevada law imposes certain legal duties drivers have in motor vehicle accident cases. Moving out of traffic, exchanging contact and insurance information, and helping injured individuals are some of these duties. Of course, involved drivers should report the collision to the DMV unless a police officer has already reported it.
To recover compensation, an individual has to be less than 50% liable for the accident. That is why it's crucial to retain a competent accident attorney as soon as possible. Also, call the police, do not leave the accident scene until they arrive, and never admit fault either to the police or an insurance company because you may jeopardize your car accident injury claim.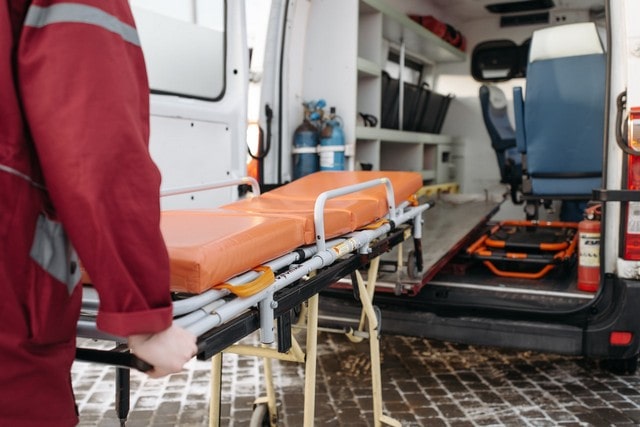 In addition, you have to contact your own insurance company, regardless of who may be at fault for the motor vehicle accident.
When it comes to determining fault, police reports include their opinion on who's at fault for the collision. The insurance companies will also try to establish who is responsible, but chances are they won't agree. So, in some cases, a jury would have to determine who is responsible for the crash.
Benefits of an Experienced Car Accident Attorney: Possibility to Obtain Maximum Compensation
Broken bones, internal organ damage, spinal cord injuries, and head injuries, including traumatic brain injuries, are just some of the injuries a car accident victim can sustain. Sometimes, injured accident victims can't go to work while recovering, resulting in a loss of wages.
Although no amount of money is adequate to compensate for a serious bodily injury or a traumatic brain injury, fair compensation can allow you and your family to move forward.
Depending on the circumstances, financial compensation in a Las Vegas auto accident case can include:
Lost wages
Medical treatment and medical care
Property damage
Disability expenses
Pain and suffering
Possible punitive damages
Our Las Vegas car accident lawyers at the Fonbuena Law Firm have served thousands of clients and recovered millions of dollars for them. Let us handle your insurance claim. Although a property damage claim can be settled quickly, personal injury claims sometimes take months to settle.
Reach out to us today, so we can evaluate your car accident case and help you understand how the car accident claims process works. Find out more during a free initial consultation.
What to Consider When Choosing Car Accident Lawyer
Proving the other party is liable can be challenging in vehicle accident cases. If you can't prove your case, you can't recover money for your personal injury claim. That is why you have to choose carefully between many car accident attorneys and hire the one who best knows the law and can explain your chances of winning fair compensation.
Choose the lawyer who has successfully handled cases similar to yours. Having experience is essential, so make sure you hire the one who seems the most experienced. But, a record of success also plays an important role.
A personal injury case usually settles before going to court. Considering that fact, the best car accident attorneys are usually a combination of compelling trial lawyers and skilled and aggressive negotiators.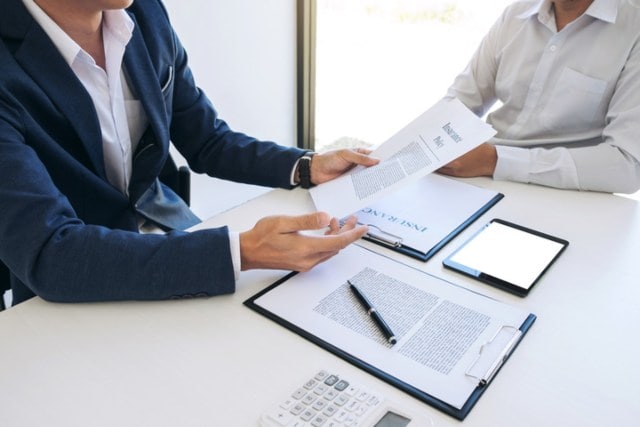 Qualities of a Good Car Accident Lawyer Las Vegas
Before establishing an attorney-client relationship, make sure your lawyer can present important information in a way you understand. You also have to make sure you hire an attorney who listens to you.
Our Las Vegas car accident attorneys at Fonbuena Law Firm will listen to your story and develop a strategy for your car accident case. We will give our best to obtain everything you may need in the aftermath of a car accident.
What to Expect from an Experienced Car Accident Lawyer
Picking the right attorney following a Las Vegas car accident can be overwhelming. However, it's worthwhile because a lawyer with enough experience and know-how in this field may obtain significant compensation, including lost wages and medical bills for injured accident victims.
It's essential not to withhold any relevant information about the car wreck from your attorney, even if you're worried it will hurt your case. We at the Fonbuena Law Firm value transparency in our attorney-client relationships while keeping everything confidential.
Visit our website, explore our services, and find out what our former clients say about us. Contact us today at (725) 257-7995 for a free consultation and the proper legal advice.