A Las Vegas Personal Injury Lawyer Who's on Your Side
If you are looking for the most reliable Filipino personal injury lawyer in Las Vegas, look no further than Fonbuena Law Firm. Get trusted legal help now!

Real People. Real Cases. Real Results.
See What Our Clients Have To Say
We have a thorough understanding of the law with exceptional legal skills, practical solutions,
and professional integrity.


"Fonbuena Law Firm Attorneys were serious legal pros that delivered on everything they promised."
-A.H.



"Richard Fonbuena was excellent, he came through for us. We are grateful!"
– J.S.



"You kept me well informed. You quickly got to the heart of the problem. I was well pleased with the financial settlement. I have great respect for all of you."
-T.M.
A Law Firm Unlike ANY
Other for Our Clients
We have advocated for our Las Vegas clients for years. There's no need to handle these difficult matters of law all alone.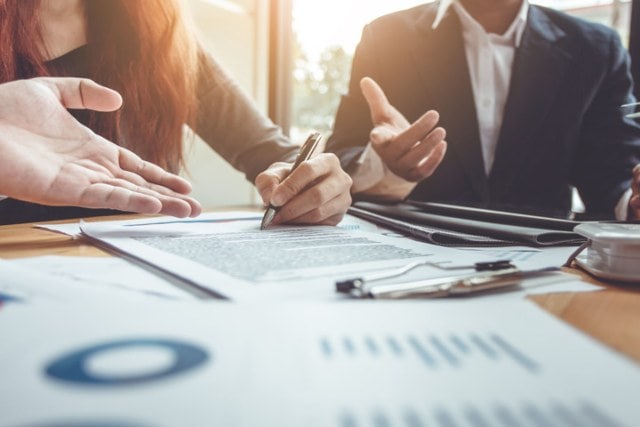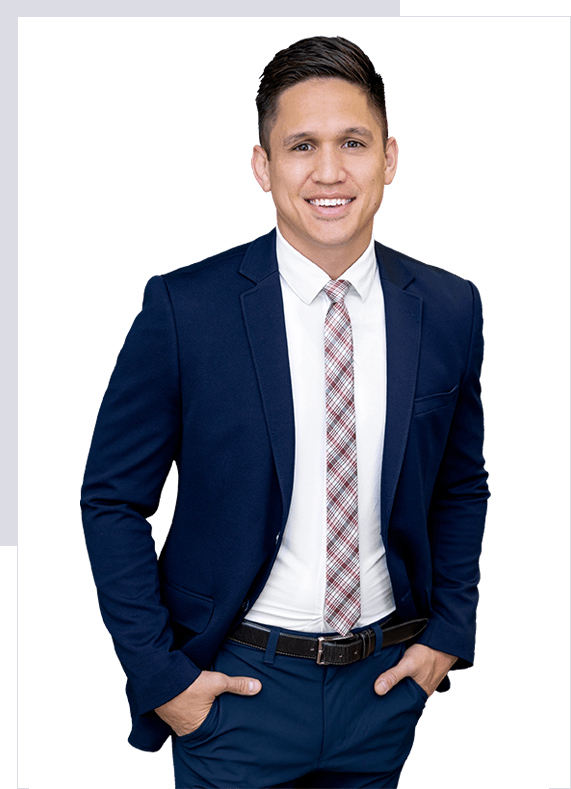 Skilled Legal Advice In Las Vegas
Las Vegas NV Filipino Personal Injury Lawyer
If you or a loved one has suffered injuries in an accident in Las Vegas, it is essential to get immediate help. Established in 2018, our law firm has dealt with thousands of injury cases and works tirelessly for the best possible outcome for our clients, including maximizing the recovery amount in every way possible.
We will fight for the compensation you deserve, and the sooner you contact us, the easier and more efficiently our personal injury law firm will resolve your case. Fonbuena Law Firm is the only Filipino attorney firm in Vegas, and with thousands of clients served, we believe in transparency and fighting tirelessly for you!
Contact us at (725) 257-7995 for a free consultation regarding your case, and receive the proper guidance to begin moving forward.
Why Hire a Personal Injury Attorney in Las Vegas?
Whether you slipped and fell in a local store or suffered serious injuries in a motor vehicle accident, experienced personal injury lawyers can help you understand the personal injury claim process and navigate the complexities of settling with insurance companies.
Serious personal injuries can include traumatic brain injuries, spinal cord injuries, amputation, or other catastrophic injuries. Accident victims who sustain such severe injuries are often left with substantial medical bills from complex medical treatments, and insurance companies often don't want to pay for significant damage awards. Luckily, our Las Vegas NV injury attorneys know the right strategies for pursuing your case and will guide you through every step of your personal injury claims.
When filing a personal injury claim, you might be required to establish that another party has caused your injury. If any negligence, recklessness, or malice factors might have contributed to your accident, hiring a Las Vegas injury lawyer is recommended to collect evidence and pursue your claim.
Before filing a personal injury lawsuit, our law firm will get as much information and documentation as possible for your case, including:
Medical treatment history
Photographs, or
Official reports.

Covering medical expenses or lost wages after an accident are our primary concerns when representing our clients. With our top-rated personal injury lawyers on your side, you can focus on your recovery with the assurance that you have a dedicated legal team advocating for your rights.
Best Personal Injury Lawyer Las Vegas
Once you have decided to hire one of our personal injury lawyers in Las Vegas, the lawyer will keep your needs in mind rather than the needs of the insurance company, which is only interested in protecting its bottom line.
Most Nevada personal injury cases end in settlement, but sometimes the insurance company will not consider a higher settlement than what they offered. If the settlement negotiations do not live up to your expectations, the next step for your lawyer is to begin the lawsuit.
In this stage of the case, your Las Vegas injury attorneys will take care of all aspects of the litigation process while always keeping you updated with your case's progress. This will also grant you the needed time to rest and heal and leave the stressful negotiations and paperwork for us to handle.
Injured victims have rights in the State of Nevada. They don't have to accept the compensation offered to them if they are not satisfied. If you think someone else's negligence contributed to your accident, we can help you name the parties responsible and go up against them during settlement negotiations with insurance companies or file a lawsuit.
Don't forget that although it can minimize costs and offer a lower settlement, an insurance company often tries to avoid going to court. If a personal injury case goes to trial, the outcome is unpredictable, and the jury can easily award the plaintiff a significantly higher settlement.
Regardless of your situation or age, our personal injury attorneys will do everything in their power to help you recover any and all damages you have suffered after the wrongful actions of others.
Qualities of a Good Personal Injury Attorney in Las Vegas
When hiring a personal injury attorney, remember that communication skills are critical because your lawyer will need to convey your case accurately. At Fonbuena Law Firm, our experience representing victims of workplace injuries, car accidents, motorcycle accidents, medical malpractice claims, nursing home abuse, or sexual assault offers much-needed comfort to our clients.
Our welcoming team is ready to offer a free initial consultation. There is no charge to speak to one of our experienced Las Vegas personal injury lawyers before you commit to allowing us to work on your case.
What to Look for in a Personal Injury Lawyer
After an injury, your well-being will be significantly impacted by the quality of your lawyer. To improve your odds of recovering maximum financial compensation, there are some things you can look for when hiring a personal injury lawyer in Vegas:
Knowledge of law;
Basic understanding of medical aspects of personal injury cases;
Proven track record;
Strong negotiation skills;
Focused practice areas.
Our Injury Lawyers Know What It Takes to Win Personal Injury Cases
From motor vehicle accidents to premises liability claims, Fonbuena Law Firm is always ready to recover damages for injured parties in a wide range of injury cases. Our legal team boasts favorable Google reviews and an excellent Avvo rating, a testament to our commitment to delivering positive results for our clients.
We have served thousands of clients facing situations similar to yours and are passionate about helping injured victims get the financial compensation they deserve. If you seek an experienced personal injury attorney for a car accident or any other type of injury claim, contact Fonbuena Law Firm today for a free consultation.
How to Get a Good Lawyer for Personal Injury
To get the right outcome for your personal injury claim, you need a dynamic team of legal professionals advocating for your best interests. Dealing with severe injuries will make your life difficult, and having to face complicated injury claims on your own can be time-consuming, only adding to the stress of your situation.
Finding the Best Accident Attorneys in Las Vegas
No matter the nature or complexity of your personal injury case, you don't want to hire just any lawyer. We recommend discussing your claim with a lawyer and seeing what strategies they might suggest before choosing your legal representation.
Sometimes, injured accident victims hesitate to hire an attorney for fear of cost. Our law firm offers a free case evaluation so we can discuss the legal issues surrounding your injury accident case.
Let us help you get back on your feet. Our Las Vegas team is driven to win, and when you decide to work with us, our team of professionals will be ready to stand by your side. Your case will become our top priority, and we promise to get you the justice and closure you deserve. Contact us at (725) 257-7995 without hesitation, and let your story be heard!
Do I Need a Personal Injury Lawyer?
All too often, the injured place their faith in the insurance companies and decide to handle their injury cases independently. However, insurance companies might refuse to pay your claims or settle to pay way less than you expected. Although it's always a good idea to work with a personal injury lawyer after an accident, this is a sure sign that you need to seek one of our experienced injury attorneys.
If you or a loved one has been injured or suffered fatal injuries in a wrongful death accident due to another party's negligence, call us as soon as possible. In these cases, the plaintiff can receive a set of damages for medical bills incurred before your loved one's death, funeral expenses, and losses related to the decedent's lost wages. Nevada law also allows the plaintiff to recover non-economic damages such as pain and suffering and loss of companionship and support.
We can freely evaluate your wrongful death case and explain the legal process of pursuing fair compensation.
Why You Should Hire a Personal Injury Attorney
Suffering severe injuries in an accident can be traumatic, and the last thing you need right now is to face your injury claim by yourself. Our injury attorneys will ensure that you receive the guidance you need through each step of the insurance claim process.
There are four reasons why you should hire a personal injury attorney:
Insurance companies do not fight for your best interests;
An attorney knows the relevant laws, including the statute of limitations;
An attorney will help you complete the paperwork, schedule damage inspections, and help you gather documentation relating to the diagnosis and treatment of your injuries;
A personal injury attorney can rightfully assess the damages due to your injuries and act accordingly in the face of the law.
Contact Our Accomplished Personal Injury Law Firm Today
With so many factors involved, personal injury law is unique and sometimes challenging to understand. You need the best available help in the area of Las Vegas, Nevada, to make a difference. Call us now for a free consultation — it's time for someone else to step in and fight for your rights while you get the necessary time to heal and rest!