The ONLY firm
that will fight
for YOU
"Richard Fonbuena was excellent, he came through for us. We are grateful."


Navigating the Aftermath of a Rollover Accident Las Vegas
Rollover accidents can result in life-changing injuries. The steps you take following a rollover accident in Las Vegas are vital to securing the compensation and closure you deserve. 
Protecting Your Rights After a Rollover Accident in Las Vegas
It's a common notion that the most severe and life-threatening car crashes involve multiple vehicles. However, nothing could be further from the truth, as single-vehicle rollovers are some of the deadliest. 
Contrary to popular opinion, rollover accidents may occur in any type of vehicle, whether an SUV, truck, or sedan, as long as it is top-heavy. Even though these types of accidents do not involve collisions with other drivers, they can still result in severe injuries to victims.
As such, we always recommend that you contact an attorney as soon as possible if you have been involved in such a crash. At the Fonbuena Law Firm, we have an award-winning personal injury lawyer that knows how to get compensation for you if you have been injured in a rollover accident. 
Contact us today if you have been injured in a rollover accident in Las Vegas, and we may just be able to help you get the compensation you deserve.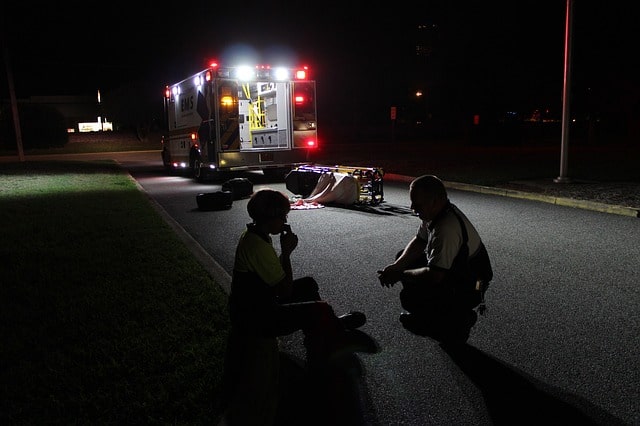 The Different Types of Rollover Crash Injuries
According to the Institute for Highway Safety, single-vehicle accidents happen more frequently than multi-vehicle collisions. In 2015, nearly 350 people died from such accidents, with more than half resulting from single-vehicle collisions, often having to do with rollover crashes.
According to the National Highway Traffic Safety Association (NHTSA), rollovers are generally more dangerous than other types of accidents. They usually involve contact between the vehicle, the road, and the victim, resulting in more life-threatening and severe injuries.
Some of the injuries sustained in such accidents include:
Multiple fractures and broken bones
Head injuries such as traumatic brain injuries, skull fractures, and severe concussions
Severe burns and cuts due to the victims being ejected from the vehicle
Neck and back injuries, including spinal cord damage and fractured vertebrae
Abdominal injuries involving damage to the spleen, lungs, and other internal organs
At the Fonbuena Law Firm, we have professionals that have been working on car accident cases for years. Our pedestrian accident attorney understands that getting involved in a rollover accident can be traumatic. 
As such, we strive to help you get compensation for the pain and suffering inflicted by the actions of a negligent driver. If you have been involved in a rollover accident in Las Vegas, call us today, and we may just use our experience and skill to help you get the justice you deserve.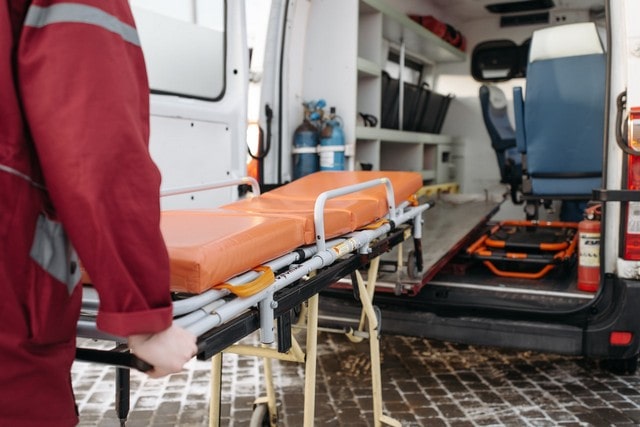 What Is a Rollover Accident?
Generally, a rollover accident involves a vehicle tipping over to lie upside down or on its side. In some instances, the car will usually roll over several times before coming to a rest. 
According to the NHTSA, rollover accidents are particularly deadly as they account for about 35% of fatalities in the United States. Rollover crashes may involve a single car or multiple vehicles and kill an average of 7,000 people a year. 
How to Report Rollover Accidents in Las Vegas
If you are a pedestrian or driver involved in a rollover accident, it is always prudent to consider your circumstances before making any hasty decisions. If you have physical injuries, it is always critical to seek medical attention immediately.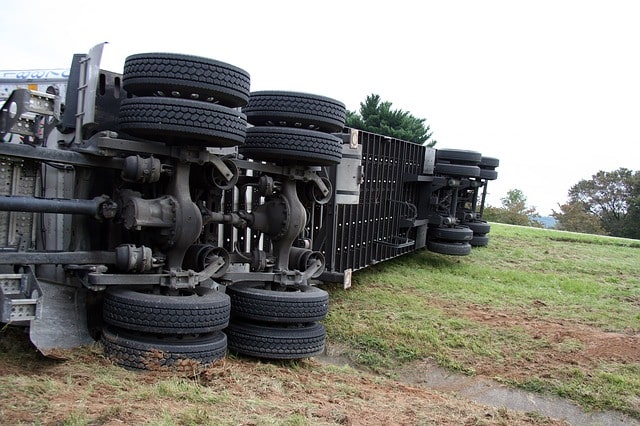 If you have not been injured or your injuries are not severe, you are required to call 911 or get someone else to do so. This will get the police to come to the scene to file a report. 
While you are waiting for the police to arrive, you should get the other motorist's information. Some critical information to note down include the driver's name, insurance details, and contact information. If you are injured and cannot get this information, do not worry, as it can usually be gleaned from the police report. 
You should also get witness information if you are able. Some of the information to get include witness names and contact information. These can also be found in the police report if you have been seriously injured and cannot get them at the scene. 
Write down everything about the accident and, if possible, make a voice recording of events leading up to the accident. Some critical things to note down include traffic and road conditions, the weather, time of day and date, and anything else of import. 
At the Fonbuena Law Firm, we always advise that victims should call up their attorney once they get medical attention and call the police. 
Call us up today, and we may be able to help you deal with law enforcement, insurance, and any other matters arising. We can represent you in negotiations with the insurance companies and court if it comes to that. 
What Is the Most Common Cause of a Rollover Accident?
According to the NHTSA, rollover accidents were less than three percent of all accidents in the U.S. that involved vans, SUVs, trucks, or passenger vehicles in 2010. Since such accidents account for more than a third of all traffic fatalities, why they happen is pertinent.
Rollover accidents generally happen in an SUV, truck, or any narrower, taller, and overall top-heavy compared to other vehicles. The high center of gravity makes such vehicles more susceptible to losing balance and rolling when subject to particular circumstances. 
There are generally two types of rollover accidents in the U.S.:
Tripped Rollovers – These account for about 95% of single-vehicle rollover crashes. A tripped rollover happens when the car leaves the highway and is tripped by something that causes it to tip over. The trip may be anything from tires digging into soft soil or something such as a guardrail, median, or curb. 
Untripped Rollovers – These are usually very rare as compared to tripped rollovers. They result from a top-heavy vehicle trying a collision avoidance maneuver while speeding. These usually involve actions such as swerving to avoid obstacles on their path, such as stalled traffic.
Either of these could result from several undesirable habits such as tailgating, speeding, driving under the influence, and distracted driving. Defects in the vehicle could also cause them.
What Happens in a Rollover Accident?
Rollover accidents generally result in severe injuries and fatalities, which is why it is critical to work with an attorney if you have been a victim of one. 
Our Las Vegas attorneys have provided legal assistance and support to victims who need compensation from insurance companies covering at-fault drivers. We understand how much damage such an accident can cause a family and work diligently to ensure you get the settlement you deserve to get back on your feet. 
In instances where automotive manufacturers or insurance companies try to avoid settling claims, we provide skilled and experienced representation in the courts. Our attorneys are skilled at handling complex accident litigation and have won many settlements for our clients over the years. 
Some of the damages we may argue for under the Nevada Revised Statutes include:
Medical expenses that include medical devices, medications, diagnostic treatments and testing, and home health aides
Punitive damages to punish the at-fault driver and any other parties that have been shown to have been reckless or willfully negligent
Lost wages, including future losses in benefits and income
Compensation for mental anguish, suffering, pain, and loss of enjoyment of life for family members and victims. 
Call the law offices of the Fonbuena Law Firm today as we have experience in car accident claims as we have the resources in manpower, connections, and knowledge of the law to get you the maximum compensation due to you following a rollover accident. 
When you have been involved in a rollover accident in Las Vegas, call us up, and we may be able to ensure that your rights are protected. We usually offer an honest appraisal and overview of the type and amount of compensation to expect.