The ONLY firm
that will fight
for YOU
"Richard Fonbuena was excellent, he came through for us. We are grateful."


Motorcycle Accident Lawyer Las Vegas: Relentless Advocacy for the Injured
If you or a loved one was injured in a motorcycle accident, consult with an experienced motorcycle accident lawyer in Las Vegas for legal advice.
Motorcycle Accident Lawyer Las Vegas
A motorcycle ride that ends in a collision may result in significant life changes for those affected. Whether you or your loved one suffered spinal cord injuries or fatal injuries incurred from a negligent driver, your circumstances demand total justice. If swift and strategic action is taken, you could recover compensation for damages like medical expenses, lost wages, pain, and suffering, and more.
What many people do not know is that trying to recover compensation for such damages or injuries caused by motorcycle accidents is a very tedious and complicated process. The insurance company will stop at nothing to make you accept a minimal settlement, making it even harder for you to get rightful compensation for the damages incurred. This is where a Las Vegas motorcycle accident attorney comes in.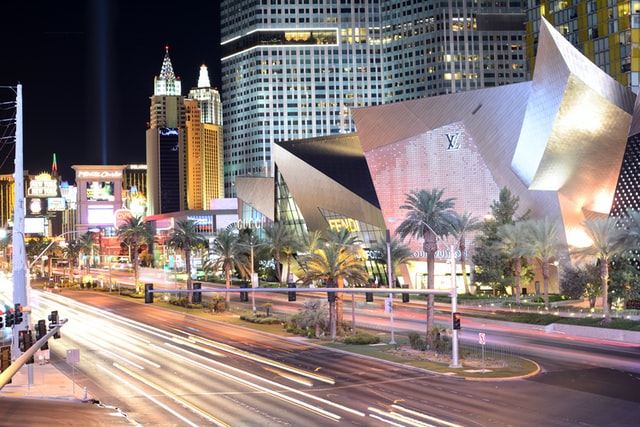 What Does a Las Vegas Motorcycle Accident Lawyer Do?
The severity and likelihood of being injured in a motorcycle accident are higher compared to any other vehicle. Out of all accidents, almost 79 percent of motorcycle accidents involved injuries, including head injury and spinal cord injury, but only a few got the chance of filing a motorcycle accident claim. After a motorcycle crash has occurred and you have received appropriate medical attention, the next step is to contact a motorcycle accident attorney to help you.
Our lawyers here in Las Vegas have extensive know-how in applying Nevada law to motorcycle accident claims and are prepared to help you recover maximum compensation. We serve our clients in personal injury cases and maintain a resilient attorney-client relationship. Here is a quick review of what our motorcycle accident lawyers do.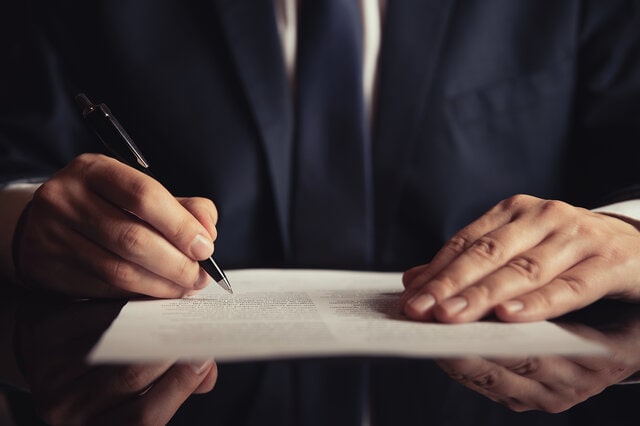 Conduct Investigations
When a client comes to us after a serious motorcycle accident, our lawyers perform thorough independent investigations to determine what happened and the parties that need to be held liable.
In many motorcycle crashes, more than one party has liability. Such investigations require witnesses to testify and give their account of the accident. This will help your lawyer determine whether factors such as drunk driving, distracted driving, broken or rough pavement, or uneven or damaged surfaces contributed to the Las Vegas motorcycle accident.
 Calculate Your Rightful Compensation
As mentioned earlier, insurance companies will do their best to ensure they do not have to pay the total value of damages incurred by a motorcycle accident victim.
Seeking legal representation from our skilled Las Vegas motorcycle accident attorney is crucial to obtain the total financial compensation you are owed. Medical records and documentation of medical expenses will have to be pulled out showing all the personal injuries incurred. The best motorcycle accident lawyers will calculate all the damages resulting from the victim's motorcycle accident injuries, leaving no stone unturned.
Negotiate With Insurance Companies
Knowing the nature of insurance companies, our legal team executes strategic negotiations on our clients' behalf and ensures they get maximum compensation for all motorcycle fatalities or injuries. Our motorcycle accident lawyers in Las Vegas act as shields against manipulative tactics that an insurance company will deploy.
Offer Legal Advice
It's normal to want to take matters into your own hands or seek advice from people you trust on the way forward after a Las Vegas motorcycle crash. But it is the job of a motorcycle accident lawyer to give you solid legal advice on what you can do next. Their extensive experience and training in the narrow fields of personal injury and traffic law make them uniquely qualified to advise you on your case.
Protect Your Rights
An experienced motor vehicle accident attorney will help you represent your case in court and protect your rights. He will also defend your rights in front of car and truck drivers involved in the crash. Throughout the investigation and trial period, your attorney will take care of things on your behalf to get the best possible outcome of the case.
How to Find the Best Motorcycle Attorney in Las Vegas, NV
Finding a motorcycle accident lawyer is simple, but finding the best one for your case can be tricky. Fortunately, we have summarized a few pointers to help you find the best motorcycle accident attorney for your situation here in Las Vegas.
What to Look for in a Motorcycle Accident Lawyer in Las Vegas, NV
Level of Experience
Always go for a boutique law firm with years of experience. Through their history of working on countless cases just like yours, they have developed substantial knowledge on how to handle different types of motorcycle accident cases. This know-how helps ensure a favorable outcome for every single motorcycle accident case that comes their way.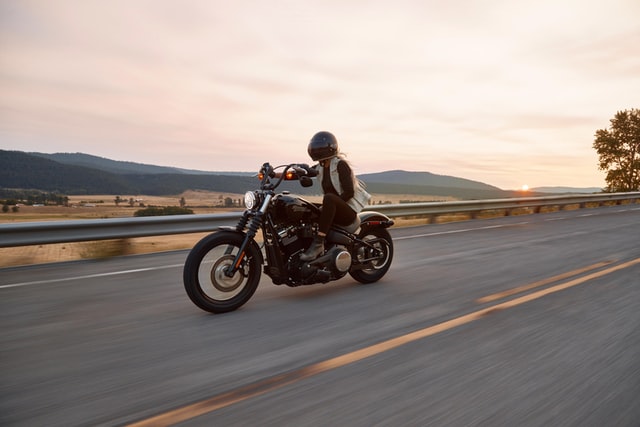 One Who Is Committed to Serving as an Advocate
The last thing you want is to have an attorney who regularly defends drivers who have shown signs of negligence. Instead, you want someone on your side who is dedicated to serving as an advocate for victims of those negligent drivers. An attorney who builds their practice around serving injured victims can be trusted to put theirs all into your case.
Availability
You most certainly do not want to become another case number, do you? You want to get a motorcycle accident lawyer ready to serve you until your motorcycle accident case is settled and you are satisfied. If need be, do not hesitate to ask about the firm's current workload so that you avoid your case falling to the bottom of the pile.
Location
If you are injured, you should select a motorcycle accident attorney who you can easily access. You do not want to choose a law firm situated in another state, as you want to be able to meet with your attorney to discuss your case in person and attend any court appearances. 
Our law firm is locally available for motorcycle riders living in the Las Vegas, Nevada, area. If your serious motorcycle crash occurred here, we are fully prepared to assist you with your personal injury lawsuit.
Is It Worth Hiring a Motorcycle Accident Lawyer? 
In the vast majority of cases, it is absolutely worth it to hire a motorcycle accident lawyer. No matter the complexity or severity of your situation, hiring a skilled motorcycle accident lawyer from our reputable personal injury law firm can make all the difference in the outcome of your case. The attorney will help you analyze the legal options and deal with the case from an entirely different perspective and help you protect your rights and get the highest compensation for your loss.
When Should I Call a Motorcycle Accident Lawyer?
You should contact our Las Vegas motorcycle accident attorneys as soon as possible, preferably immediately after the accident has occurred. Even if the accident was a minor one and you did not obtain any serious injuries, it is wise to contact a lawyer. A motorcycle accident attorney can evaluate your case and determine if you are eligible for any form of financial compensation.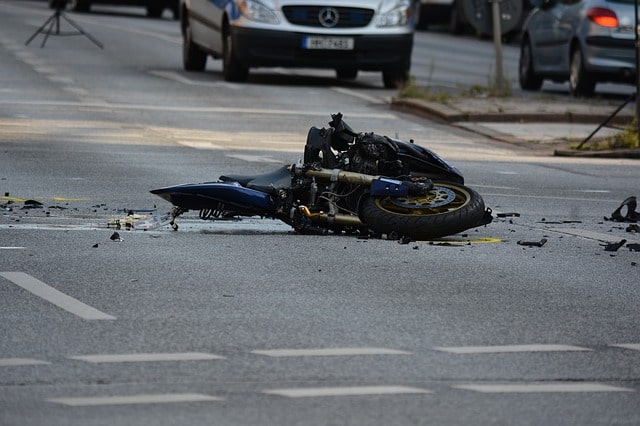 Top Motorcycle Accident Lawyer in Las Vegas
Did you get into a motorcycle accident in Las Vegas and want to claim compensation? At Fonbuena Law Firm, we are dedicated to helping motorcycle enthusiasts navigate the aftermath of motor vehicle accidents. When you turn to us, you'll get nothing less than the tireless advocacy and justice you deserve.
Helping motorcycle accident victims move forward from their injuries is our primary goal. We bring years of experience fighting for motorcycle and car accident victims who have suffered due to the negligence, recklessness, or malice of others. Our attorneys have also served as an insurance defense attorney for years.
Contact the Best Motorcycle Accident Lawyer for Your Case Today
Ready to begin your motorcycle claim? Let the experienced Las Vegas motorcycle accident lawyers at Fonbuena Law Firm fight for you in the court of law.
Please take advantage of the free consultation we offer to prospective clients who consider us as their trusted motorcycle accident law firm. Call us now to speak with one of our motorcycle accident lawyers and begin moving forward.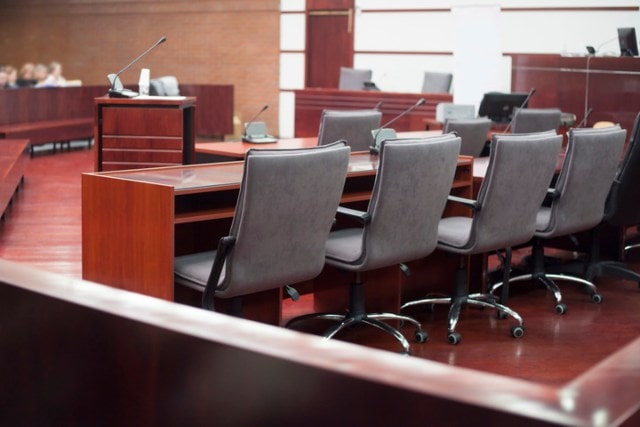 Motorcycle Accident FAQs
What is the Most Common Cause of Motorcycle Accidents?
Although the motorcycle is a dangerous ride, the accident depends on several factors. The most common cause of a motorcycle accident is negligence. It could be from the rider's side or other parties. Negligence during driving causes a panic situation resulting in loss of control over the motorcycle, causing an accident.
Are Motorcycle Accidents Fatal?
Yes, a motorcycle accident is fatal. The least damage could be a bone fracture. But if the crash was intensive, the accident could lead to the motorcyclist's wrongful death.
Who Is Liable for Compensation in a Motorcycle Accident?
The at-fault party in a motorcycle accident is responsible for the compensation. If the accident were caused by negligence or the other party's mistake, they would be liable to compensate for all of your losses. The compensation includes damages to your motorcycle, medical bills, and other expenses. However, if you are at fault, you will be responsible for compensating.