The ONLY firm
that will fight
for YOU
"Richard Fonbuena was excellent, he came through for us. We are grateful."


Benefits of Hiring a Las Vegas Pedestrian Accident Attorney
If you've been injured by a negligent driver while walking along the road, a Las Vegas pedestrian accident attorney can help you obtain compensation.
Top-Rated Pedestrian Accident Attorney in Las Vegas
Pedestrian accidents can be tragic for all involved.
Unlike being in a car, pedestrian deaths are exceptionally high as they are more vulnerable when going up against motor vehicles. Las Vegas pedestrian accidents have caused all manner of severe injuries from spinal cord injuries, bone fractures, concussions, internal bleeding, and even death.
Given the chaos and bustle of the streets in Las Vegas, NV, fatal pedestrian accidents occur more often than would be ideal. Unfortunately, while traffic accidents often result in pedestrian fatalities, most people can't avoid interacting with vehicles day in and day out.
If you or a loved one has been recently involved in a pedestrian accident, you should contact a personal injury attorney as soon as possible to establish an attorney-client relationship.
At Fonbuena Law, we provide a free initial consultation, and our accident lawyer will advise you on your personal injury case. Our attorneys have experience navigating anything from severe injuries to pedestrian deaths in Las Vegas, and we may be able to help you get a favorable outcome.
Why Hire a Las Vegas Pedestrian Accident Lawyer?
Pedestrian collisions usually result in high bills for accident victims. If you or a loved one is an accident victim, you may face medical bills, lost wages, and many other expenses.
Serious injuries typically result in severe financial consequences for the accident victim and their families. By hiring a team of trusted personal injury lawyers, you stand a chance of holding the negligent party responsible for their action.
By hiring a lawyer who has a lot of experience working on pedestrian accidents, you get to hand over all the money-related stress that usually follows such accidents. This allows you to focus on what matters most: your recovery.
A pedestrian accident lawyer will usually deal with everything from negotiating a fair settlement, dealing with insurance adjusters, and conducting independent investigations to evaluate claims.
The personal injury lawyers at Fonbuena Law have won several landmark pedestrian injury cases in Las Vegas and helped victims find justice. We understand personal injury law well and will take the hassle and stress out of your experience.
Our experienced pedestrian accident lawyer knows all the tactics used by the insurance companies, and we know how to counter them. We promise to do everything in our power to ensure you get the justice you deserve.
Highest Rated Las Vegas Pedestrian Accident Lawyer
While there are many causes of pedestrian accidents, from distracted driving to motor vehicle drivers being negligent, it can be challenging to prove culpability or liability.
However, experienced pedestrian accident attorneys can help prove that the motor vehicle driver had much greater fault than the victim, thus maximizing the chances of compensation.
Fonbuena Law Firm has the necessary resources to investigate all aspects of the case to help build a good case. As one of the top personal injury case lawyers in the Las Vegas area, Richard Fonbuena and his team may be able to help you with the legal assistance you need.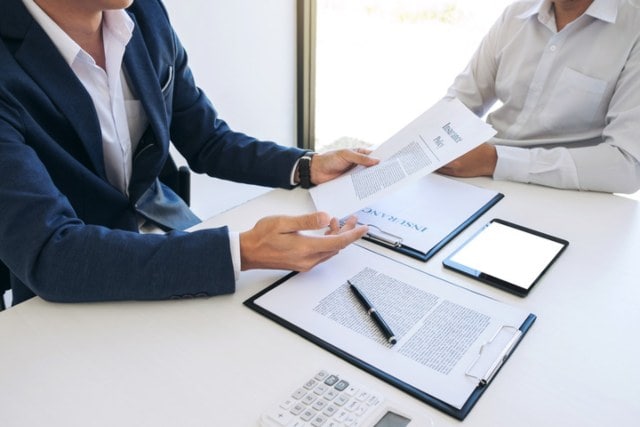 Determining Liability
Pedestrian accidents frequently occur in Nevada, considering the sheer volume of pedestrians who frequently visit the Las Vegas Strip.
It's not uncommon on Las Vegas roadways that drivers run red lights and even speed up at intersections, and these actions put pedestrians in even greater danger. Thus, a pedestrian being hit while in a marked crosswalk often occurs in Las Vegas.
However, bear in mind that the driver and their insurance company will try to blame the pedestrian for the accident in many pedestrian accidents.
But, Las Vegas pedestrians can be liable or partially liable for the accident in some cases. For example, pedestrians may be jaywalking – crossing the street without the right of way, crossing against the signal, or outside a marked crosswalk.
In addition, pedestrians who ignore a "do not cross" signal and walk in front of oncoming traffic may also be found liable in case of a pedestrian accident. The red stop walk sign is followed by the white hand stating it is OK to walk. Pedestrians sometimes walk before the countdown occurs.
Pedestrians not obeying traffic signals, those who are not paying attention distracted by earphones or texting, as well as unattended children crossing the streets, can also be causes of pedestrian accidents and even pedestrian fatalities. Some parts of Las Vegas, NV, like Boulder Highway, are the accident scene of pedestrian fatalities more often than other parts of the city.
As soon as a pedestrian accident occurs, it's essential to talk to a skilled pedestrian accident lawyer in Las Vegas. They will be able to determine liability and examine the details of your pedestrian accident case. 
Best Las Vegas Pedestrian Accident Lawyers
Fonbuena Law Firm has achieved justice for countless people who have survived pedestrian accidents with injuries. Whether you are the victim of a pedestrian accident or have lost a loved one, skilled lawyers can help you with your pedestrian accident case.
As experienced lawyers, we have a lot to offer our clients. These include:
Experience
We are a law firm that represents those injured in pedestrian accidents and fatalities. As such, we have a solid understanding of the local laws and how they might impact your case. With years of experience in personal injury law, the lawyers at the Fonbuena Law Firm are prepared to help you in all aspects of the case.
Fair compensation for material and non-material losses
As a layperson, it is not so easy to understand how much a case is worth. This is especially true when all your energy is going toward your medical care and recovery. Working with a law firm, you get access to lawyers with a comprehensive understanding of insurance claims, and they can help evaluate all aspects of the case.
These may include everything from lost wages and medical bills to intangible costs such as emotional suffering, physical pain, and loss in quality of life.
Contingency fees
Our law firm acknowledges that finances can be precarious following pedestrian accidents resulting in fatalities or injuries.
Since you will most likely be recovering from an injury, we provide a contingency fee-based payment system so that you can get justice even if you are incapacitated. This means that you will only pay attorney fees once we win a court judgment or settlement on your behalf.
How to Choose a Good Accident Attorney in Las Vegas
If you are an injured pedestrian, you may struggle to determine the most appropriate way to recover compensation.
Even though there are many lawyers in Las Vegas, pedestrian accidents typically call for an experienced law firm with lawyers experienced in working in pedestrian deaths. With a tenacious team of injury attorneys on your side, you will typically get assistance with the following:
A review of the specific facts of the incident and a determination of the worthiness of a claim
Legal representation, which is critical for injured pedestrians that may be going through a challenging time
Determining if negligence or distracted driving played a role in the accident
Seeking compensation through negotiation or the courts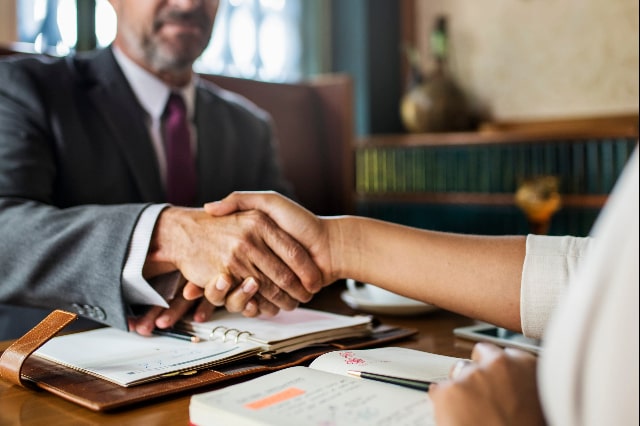 If you or a loved one has been the victim of a pedestrian accident, you will need to secure the services of injury lawyers as soon as possible. Contact Fonbuena Law Firm today, and our accident lawyer in Las Vegas, NV, may be able to help you with your case.
Qualities of a Good Pedestrian Accident Lawyer in Las Vegas
The Las Vegas pedestrian accident attorneys at Fonbuena Law Firm work with specific processes that help build a strong case for pedestrian accident compensation.
In this regard, we follow a systematic process of legal discovery to build a case that shows why victims of pedestrian accidents deserve the compensation asked for.
We usually work with the victim and the other parties in the case, such as the police, to gather evidence. Once this is done, we use an extensive network of professionals, including medical professionals, reconstruction professionals, and forensic professionals, to construct a strong case for the claim.
Fonbuena Law Firm will also work with your doctor to determine your prognosis and care plan for recovery so you can claim compensation for future medical expenses. We also file all the legal documents such as the necessary motions, a summons, and the initial complaint.
We have worked diligently on many pedestrian deaths and severe injury cases in the Las Vegas area as we acknowledge how important it is to get you the full amount of compensation due to you.
In this regard, our personal injury lawyer will always make sure to include economic and non-economic damages in the case and negotiate with the other side to see if a settlement can be reached without going to trial. Contact us today for your free initial consultation, and we may be able to assist you with your case.
Why You Should Hire a Las Vegas Pedestrian Accident Lawyer
After being involved in an accident, the last thing you need to be worrying about is how to file a lawsuit or claim.
Whether you have a case involving pedestrian fatalities or severe injury, you need to work with an experienced lawyer from a law firm that practices pedestrian and personal injury law.
With experienced lawyers working on your case, you will not have to worry about negotiating with insurance companies or filing paperwork.
Working with attorneys maximizes the chance of getting the compensation you deserve as we understand how to deal with insurance companies and evaluate and demand the full amount of compensation due to you.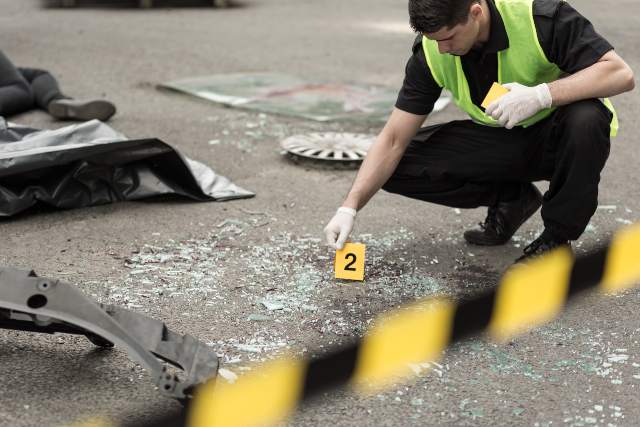 At Fonbuena Law Firm, we have personal injury attorneys skilled in negotiations that will not back down until we get you a favorable settlement or judgment.
While it is possible to get an agreement outside the court, our skilled trial lawyers will not hesitate to take the case to trial to get a more favorable judgment if we cannot get a favorable outcome through simple negotiation.
Benefits of Hiring a Pedestrian Accident Attorney in Las Vegas
When you turn to Fonbuena Law Firm after being involved in a pedestrian accident, you stand a strong chance of obtaining the compensation you are owed.
From the moment you contact our law firm, our experienced pedestrian accident lawyers will begin working on building your case.
Since there are many causes of pedestrian accidents, we will likely conduct independent investigations into the accident, including how it occurred and if the driver was negligent or culpable.
Since we are based in Las Vegas, we can conveniently gather all the evidence needed to back up any claims in the case. Some of the evidence we gather include medical testimony and records, accident reports, and experts in the field of injuries and pedestrian accidents.
If you are dealing with an insurance company, we have an in-depth understanding of the inner workings of insurance companies in Las Vegas, and we can negotiate to ensure you get the maximum amount possible in any settlement. If we cannot get a settlement, we can begin filing for damages in court if the evidence shows the driver was at fault for the accident.
Best Law Firms for Pedestrian Accident Cases
Our skilled and experienced pedestrian accident attorneys are available to meet with you to review your case. If you choose to work with us, we will then conduct investigations into the accident and interview witnesses to get a complete picture of the cause of the accident.
Even though many personal injury claims are settled outside the court, we pride ourselves on only settling when you are fully compensated for any injuries you may have.
You have enough on your plate as you deal with your recovery from your injuries. To help alleviate this burden, the Fonbuena Law Firm will deal with filing your personal injury claims, communicating with the insurance companies, reviewing any evidence, hiring experts, and evaluating the amount of damages owed to you.
Contact our Las Vegas office today, and our accident injury lawyers may be able to help you get favorable outcomes with your personal injury claim, beginning with a free initial consultation on how to go forward with your case. Contact us today and allow us to get to work so you can focus on recovering while we fight for your compensation.