The ONLY firm
that will fight
for YOU
"Richard Fonbuena was excellent, he came through for us. We are grateful."


Everything You Need to Know After a Las Vegas Hit-and-Run Accident
If you have been injured in a Las Vegas hit-and-run, you're likely feeling shocked and overwhelmed. This guide covers everything you need to know to protect your rights and recover any compensation you are owed.
Las Vegas Hit-and-Run 
If you have been injured in a Las Vegas, Nevada, hit-and-run car accident, it is critical to remember that you are protected by the law. 
The law in Nevada states that all drivers involved in a Las Vegas accident need to stay at the scene until everyone gets the help they need, and you have exchanged information with the other driver. 
While it is illegal for an at-fault driver to flee the scene of a collision under both federal and state laws, hit-and-run accidents are widespread in Nevada. If you are a pedestrian or driver that the negligent actions of a driver have injured, you should know that there are options available to you. 
Even if you did not get their insurance or driver's license information, they could still be arrested and charged with misdemeanor or felony crime charges under Nevada laws. Once law enforcement has determined the identity of the driver, you may be able to file a personal injury claim for compensation against them. However, even if the negligent driver is never identified, you may still be able to file for compensation from your insurance provider.
If you are looking for a Las Vegas car accident lawyer, contact the office of Fonbuena Law, and we may just be able to help with your hit-and-run case.
Our car accident lawyer will provide a free first-time consultation on how to proceed. We have worked on accident cases in Nevada for years and have a solid understanding of the laws and regulations governing these circumstances.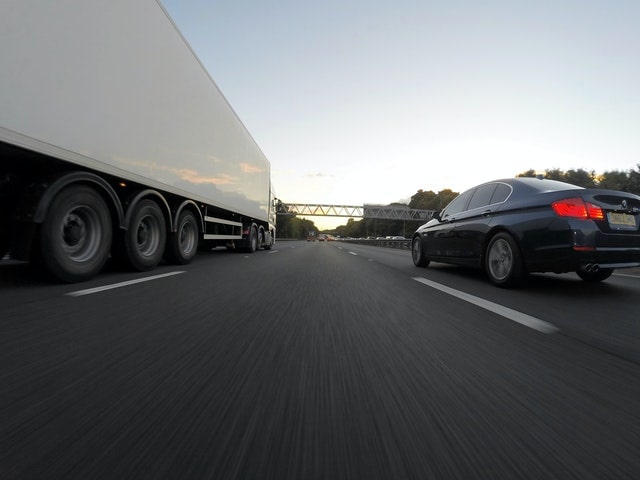 Hit-and-Run Las Vegas for Unidentified and Uninsured Motorists
The at-fault driver that causes your injury may be an unidentified or uninsured motorist that flees the scene of the accident. 
Whenever a person flees the accident scene, they are deemed an uninsured motorist regardless of whether they are at fault or not. If you have uninsured motorist insurance, you should be able to claim compensation from your insurance provider for such instances. 
Still, things can be complicated when your insurance provider is unwilling to offer full damage recovery following a car accident where the at-fault driver flees the scene.
In such instances, you can usually bring a claim or lawsuit against your insurance provider. Some of the recoveries you can claim include: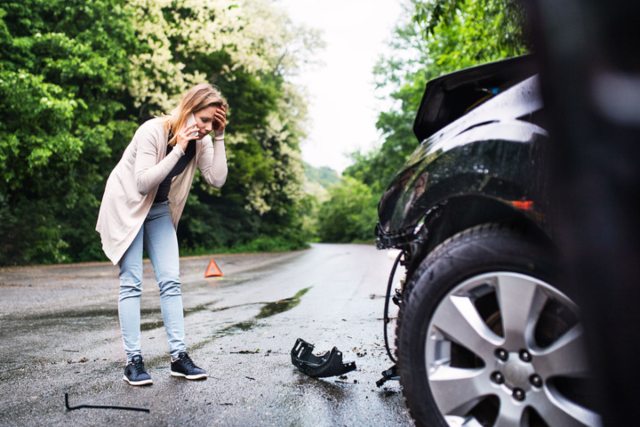 Lost wages
Vehicle repair
Therapy and rehabilitation treatments
Initial medical bills
While you can still be compensated even after the driver flees the scene, it is always important to call the police following a vehicle accident. Once you call the police, it is critical to provide them with all and any information they may need to pinpoint the owner of the vehicle or the driver guilty of the crime. 
Some of the information you can give to the law enforcement in a hit-and-run case include:
Model and make of the car
Color of the vehicle
The direction it was heading after and before the crash
Where you were struck and where the damage is
In most instances, the police will track down the guilty party and bring forth criminal charges. However, note that to get compensation from them, you will have to file your own civil lawsuit to get compensation from them. 
If you have been struck by a car or have had your parked car involved in a hit-and-run incident in Nevada, the most appropriate thing to do is to contact a lawyer. 
Whether you are looking for a general accident lawyer or a motorcycle accident lawyer in Las Vegas, Fonbuena Law Firm has you covered. Over the years, we have established working relationships with law enforcement which we may use to help you.
We may leverage our connections and working relationships to gather all the available evidence and information so that the guilty party may be brought to justice.
Las Vegas Hit-and-Run Reports
If you have been injured, you should know that drivers are expected to file with the Las Vegas Police, whether they are at fault or not. 
This is particularly relevant for drivers in Nevada who cause accidents that result in property damage worth $750 or more or cause bodily injuries or death. 
If the police arrive at the site of the incident and record and file a report themselves, you will not have to file. But if the police are not on-site, the drivers will have ten days from the incident date to submit an accident report. 
If you have been in a car accident in Nevada and are physically unable to file, you do not have to file until you regain the capacity to do so. 
In instances where the driver of the vehicle is not the car owner, and they become incapacitated so that they cannot file a report, the vehicle owner will have to file within ten days.
Note that drivers involved in an incident that fail to file may have their licenses suspended for up to a year. Another thing to note is that drivers may be struck with a gross misdemeanor charge if they submit a false report to the police. 
Given the financial and personal consequences that may result, you should always contact an attorney immediately if you are in an accident. 
Contact the Nevada-based Fonbuena Law Firm as we have the lawyers you need to represent you if you have been involved in a hit-and-run incident. Whether you are looking for a Las Vegas truck accident lawyer or general accident lawyer, we have you covered. 
We work with personal injury victims that need compensation for any injury sustained. Our record in Nevada is unparalleled as our accident attorney has been able to represent and get adequate compensation for people injured in various hit-and-run accidents with considerable success.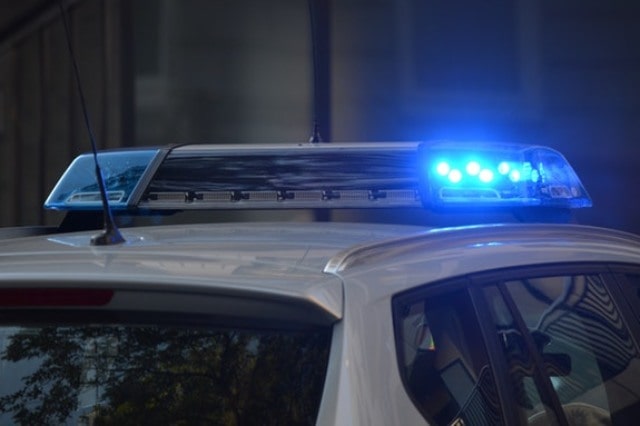 Penalties for Hit-and-Run Accident Las Vegas
A hit-and-run incident in Nevada is taken very seriously by the authorities. The laws in Nevada have put in place severe penalties for anyone involved in a hit-and-run incident. However, it is essential to note that the severity of the penalties depends on the type of crime committed.
Property Damage
After causing property damage (such as hitting a parked car or a fence), leaving the accident scene is deemed a misdemeanor in Nevada. If you are found guilty of such an offense, you could:
Be sentenced to up to 6 months in jail, or/and
Up to $1,000 in fines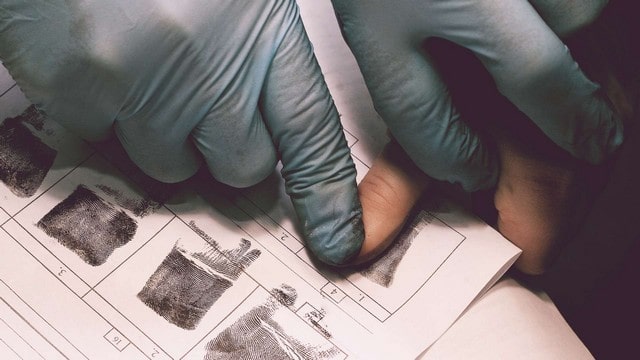 Moreover, the Nevada DMV will punish drivers in hit-and-run crashes by docking them six points on their licenses. If you accrue more than a dozen points in a year, your license could get suspended for up to half a year.
Death or Injuries
Leaving the scene of an accident after causing death or bodily injury is a category B crime in Nevada. If a person is found guilty of such an offense, they could:
Be sentenced to between 2 and 20 years in Nevada state prison, and
Between $2,000 and $5,000 in fines, and
Revocation of your driver's license
You need to note that there are additional factors that may result in separate hit-and-run charges for every person killed or injured in an incident. Depending on the circumstances, it is up to the court to immediately enforce penalties or grant probation.
Given the severity of the injuries and financial consequences that may result from hit-and-run accidents, it is vital to work with a lawyer as soon as you are involved in an accident.
If you have been in a hit-and-run case, call up the Fonbuena Law Firm, as we have the resources and connections to help you with your case. Our record in such matters is unparalleled as we have helped many people get justice and compensation in their hit-and-run cases and may do the same for you.
What Is Considered a 'Car Crash' for Hit-and-Run in Las Vegas?
 A hit-and-run in Las Vegas is considered a car crash when it causes significant property damage or results in death and bodily injury. 
A car crash will be classified as a misdemeanor or felony crime depending on whether it caused damage to property or injuries or death to the victim. The penalties will also depend on the classification of the incident. 
If you have been injured in a hit-and-run in Nevada, the Fonbuena Law Firm may be able to help you with your case or claim. Our attorney has worked on dozens of these cases and has the skills and experience that may result in favorable outcomes.